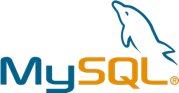 MySQL Standard Edition enables you to deliver high-performance and scalable Online Transaction Processing (OLTP) applications. It provides the ease of use that has made MySQL famous along with industrial strength performance and reliability.
Features
MySQL Standard Edition includes InnoDB, making it a fully integrated transaction-safe, ACID compliant database. In addition, MySQL Replication allows you to deliver high performance and scalable applications.
Lower TCO – MySQL enables you to minimize your database TCO.
Reliability, Performance & Ease of Use – MySQL is proven as the world's most popular open source database.
Database Development, Design and Administration – MySQL Workbench provides an integrated development, design and administration environment to make developers and DBAs more productive.
When you need additional capabilities it is easy to upgrade to MySQL Enterprise Edition or MySQL Cluster Carrier Grade Edition.
Easy to use
MySQL is easy to use. You have to get only the basic knowledge of SQL. You can build and interact with MySQL with only a few simple SQL statements.
It is secure
MySQL consist of a solid data security layer that protects sensitive data from intruders. Passwords are encrypted in MySQL.
Client/ Server Architecture
MySQL follows a client /server architecture. There is a database server (MySQL) and arbitrarily many clients (application programs), which communicate with the server; that is, they query data, save changes, etc.
It is scalable
MySQL can handle almost any amount of data, up to as much as 50 million rows or more. The default file size limit is about 4 GB. However, you can increase this number to a theoretical limit of 8 TB of data.
Compatible on many operating systems:
MySQL is compatible to run on many operating systems, like Novell NetWare, Windows* Linux*, many varieties of UNIX* (such as Sun* Solaris*, AIX, and DEC* UNIX), OS/2, FreeBSD*, and others. MySQL also provides a facility that the clients can run on the same computer as the server or on another computer (communication via a local network or the Internet).
What can be protected with Acronis Backup?
Disks/volumes of physical and virtual machines Files (physical machines only) ESXi configurations System states (in cloud deployments only) SQL databases Exchange databases and mailboxes Office 365 mailboxes For more information, refer to backup plan cheat sheet.
Does Acronis Backup support deduplication or other ways to store data efficiently?
Deduplication is available only in Acronis Backup Advanced Edition. You'll find more information on deduplication best practices here.
Can I recover a backup of a physical machine as a virtual one?
Yes, physical-to-virtual migration is available in Acronis Backup. This operation can be performed if at least one Agent for VMware or Agent for Hyper-V is installed and registered. To perform the P2V recovery, follow instructions on this page.
How to configure a backup to Cloud?
For a backup to Cloud, an active Cloud Storage subscription is required. Create a new backup plan and choose "Cloud Storage" as a destination in the field "Where to back up". Find more information on how to browse the cloud storage, view the contents of the backups, and download needed files here.
Reviews
Not the best, not the worst! * Very easy to install, it's available in every operative system. * Very easy to use, there are plenty of tools to manage and integrate MySQL databases on any platform or application. * Is an industry standard, and is hardly difficult to find a system that does not rely on a MySQL database even for a secondary role.
First off, I use the paid version, but I do believe there is a free version of MySQL which is always a pro (much like MongoDB offers a free version). Both the free and paid versions offers numerous features and the option of configuring your database in numerous ways. Further, its flexibility is expanded by its ability to work alongside with other platforms and databases like Oracle or IntelliJ. This works for my company as this means MySQL can be preinstalled and set up and as new employees set up the database, there is no reason to have to open MySQL as everything can be pre-configured and then the database can be accessed through platforms that work sided by side with MySQL.
Support
I forgot my MySQL database password?
MySQL Documentation: https://dev.mysql.com/doc/refman/en/resetting-permissions.html
How do I manage my account used on MySQL.com? (Login issues, preferences, email subscriptions, delete account)
MySQL.com uses Oracle SSO for authentication. See the FAQ for Managing Your Oracle SSO Account. http://www.oracle.com/us/corporate/contact/about-your-account-070507.html
How do I get Technical Support?
Commercial Support from Oracle's MySQL Support Team Oracle Premier Support is available by purchasing MySQL Editions (https://www.mysql.com/products/)
Where can I find community discussions for:
Database Topics (e.g. Performance, Replication, Cluster, Partitioning, Security, Backup, etc): https://forums.mysql.com/index.php?19 Programming Languages (PHP, Perl, Python, Ruby, Java, C#, C, C++, etc): https://forums.mysql.com/index.php?42